D
ARTFORD
F
OLK
C
LUB
Winner of the BBC Radio 2 "Folk Club of the Year" Award 2008
Telephone: +44 (0)1322 222553 E-mail: pam@collsp.plus.com
PAUL HOMER>


- - THE FOLLOWING IS A BIOGRAPHY OF PAUL; CREATOR OF THE DARTFORD FOLK CLUB WEBSITE - -
Paul was enthusiastic about everything he loved.............. from folk music and amateur radio to genealogy and canal boats. He was also an avid collector of memorabilia and saved tickets and programmes from every concert
or folk festival he attended, not just as a reminder of the music he had enjoyed, but also of the places he had visited and the people he had met.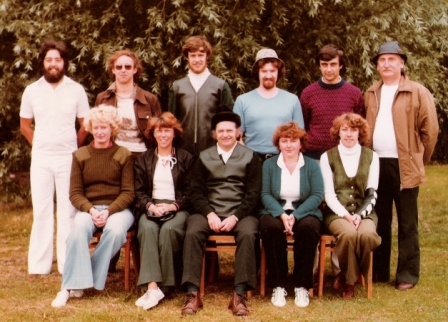 Paul was born and lived all of his life in Dartford. He became interested in radio communication, long before he left school, triggered by seeing an advert for a Short Wave Radio in a Sunday paper. He soon became a regular short wave listener, joined Dartford Direction Finding Club, and made what were to be some life-long friends. Also, whilst still at school, Paul took up archery and founded the Bowmen of Darenteford and performed at competition level.

When Paul left school he became an apprentice with the Post Office. Fortunately, his colour-blindness did not prevent him from identifying all the different colour wires in an exchange box! After serving his apprenticeship Paul became a telecom engineer and stayed with the organisation when it became known as British Telecom. During Paul's 24 years service with BT he made many lifelong friends and shared in many hobbies including beer drinking, wine tasting, caving and walking in the Lake District.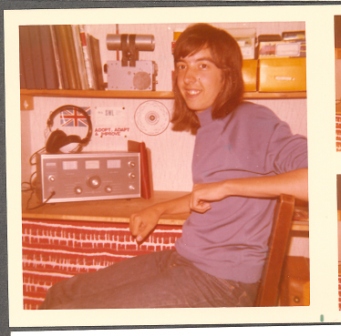 Paul gained his Amateur Radio Licence in March 1973, was given the radio call sign, G4BXT, and joined Cray Valley Radio Society.
He was also a keen Morse Code operator. Taught by his neighbour, Paul later taught Morse Code to others.

Paul developed an interest in folk music fairly early on and he learned to play the guitar. He started going to the Lads of the Village in Stone and the Ivy Leaf in Dartford listening to local bands such as The Crayfolk. He was also a regular at the The Coach House in Farningham, a folk club hosted by Skinners Rats. Paul always claimed that he didn't really play the guitar, just strummed and did "three chord tricks!"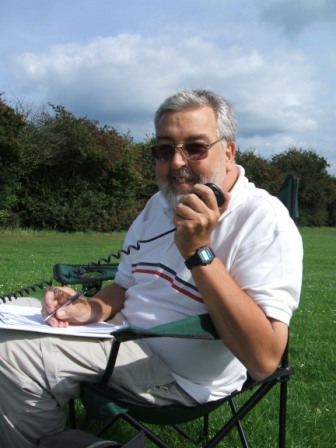 In 1976 Paul's passion for folk music led him to the Dartford Folk Club. His main interest was singing folk songs, rather than playing guitar, and he was immensely proud that he had actually been paid to perform at the folk club as "Hops and Blarney" an a cappella group he had formed with friends Marie and Audrey. Paul often joined many of the club's members at a number of folk festivals including Trowbridge, Cambridge and Norwich. It was at the Cambridge Folk Festival that Paul first saw his guitar hero Richard Thompson. The artist left such an impression on him that Paul endeavoured to (and succeeded in) collecting every LP and CD that Richard Thompson ever made!

Paul met Sheila in 1983 at Dartford Folk Club and they became engaged four years later. They continued to visit many folk festivals together over the years including Broadstairs, Cromer, Cropedy, Gower, Gosport, Islwyn, Leeds, Redcar, Sheffield, Shrewsbury, Wareham, Warwick, Weymouth, Whitby and Wimborne... to name but a few!! One of the earlier ones, Broadstairs Festival, was to become very special to them.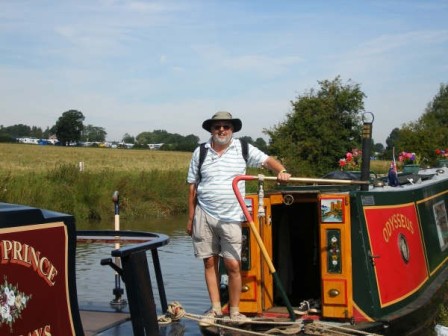 They also continued their passion for narrow boats by cruising the Inland Waterways.

When it became evident that the Dartford Folk Club needed to find a new venue, Paul undertook this task with his usual determination and successfully introduced the club to the Dartford Working Men's Club. He was instrumental in getting Nick, then barman, to put on a couple of real ales for the folkies and it (and the beer!) went from strength to strength.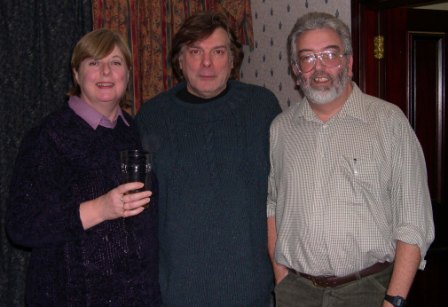 After a period of redundancy, Paul found employment with the Ministry of Agriculture Fisheries and Food, which later became the Food Standards Agency (FSA.) Whilst working there, Paul attended a web design course and was instrumental in setting up a website for the Agency. Paul quickly put this training, and his interest in computing, to further good use by building this website for the Dartford Folk Club!! He spent many hours adding information and links to site, promoting what he believed to be (and of course is!) possibly the best Folk Club in the World!!

Over the years, Paul enrolled on numerous classes at the Adult Education Centre where he tried such diverse hobbies as pottery, life drawing, creative writing and singing. His interest in genealogy led him to spend many hours looking through census returns in order to trace his family history. Another hobby and, yes, another website!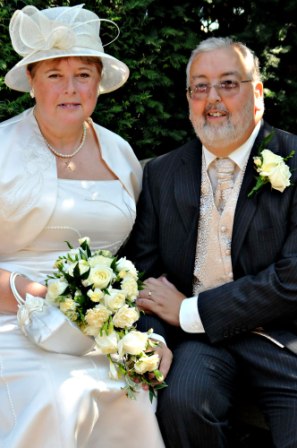 Although Paul and Sheila had now been together for 25 years, due to Paul's life threatening illness, they decided to get married and, on 24 July 2008, they shared another beautiful and memorable day with close friends and family.

Paul passed away on 22 July 2009 after a 3˝ year battle with prostate cancer.
Paul Homer will always be remembered for his positive attitude and his enthusiasm for life.
As a Folk Club we shall always be indebted to him for his amazing support and contributions towards the success of this club.
---
HOME

DARTFORD FOLK CLUB meets every Tuesday
8.30 P.M. - 11.00 P.M.

We hope to see you there!

---


Recent updates:
20 Jan 2012 - Page created
22 Jan 2012 - Biography added
28 Jan 2012 - Photos and links added
05 Feb 2012 - Amended Website address for DWMC
04 Mch 2012 - New Header and links added